Jewel Match match3 game


This mesmerizing game will make you a hammer-wielding, jewel-smashing enthusiast before you know it! Align the colorful, dazzling jewels and break them out of their sturdy gold boxes. The 150 levels and two difficulty settings will keep you coming back for even more matching-madness. You'll have a hard time breaking this habit!
Jewel Match Match 3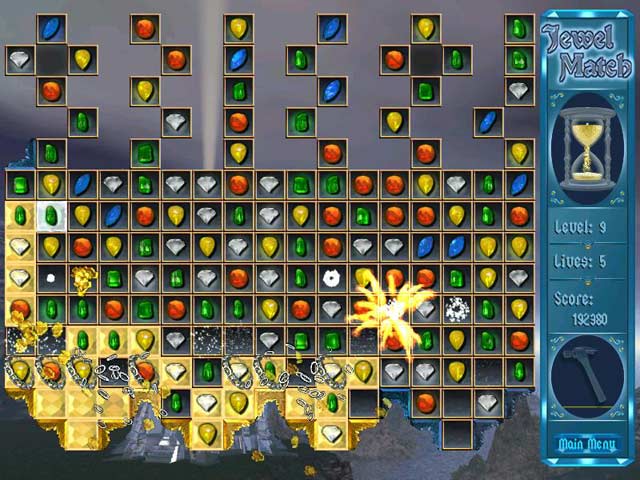 Jewel Match Video
Download and play free Match 3 Games for PC. Match groups of three or more objects in Bejeweled, Jewel Match, and more great Match 3 Games for PC!
Match 3 Games- Jewel Match
Match 3 or more shapes or colors to score big points and unlock wild and colorful prizes.
[zmg:endif_relgames]
[zmg:if_relgames]
Related games:
[zmg:relgames]